In Common – Willmar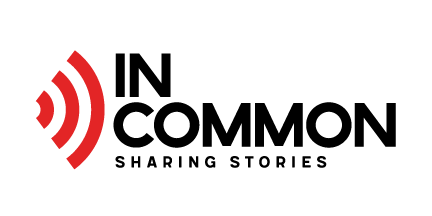 June 23, 2019
Led by composer/performer Kashimana Ahua, In Common – Willmar was a yearlong collaborative artist residency (August 2018 – July 2019) that invited the community to explore and celebrate its unique diversity through the sharing of stories and the creation of new songs and poems. Hundreds of people – including children and adults, civic leaders, faith congregations, service organizations, musicians, and artists – came together in new ways to meet as neighbors and to write and sing songs together. No musical or writing experience was required to participate; all were welcome to be part of the activities. This project was coordinated by the American Composers Forum with funds from Otto Bremer Trust.
Songbook
This songbook is the tangible result of dozens of activities; the songs and poems created reflect on home and human experience – in general ways and in ways that are special to Willmar. We invite you to bring these new songs into your homes, classrooms, community gatherings and festivals, and we invite you to adapt them to fit whatever voices and instruments are available to you. Because they are licensed through Creative Commons, you may copy, distribute, adapt, and arrange any song in this book for non-commercial use, free of charge, so long as you credit Kashimana as the composer.
Note: updated July 11, 2019
In-Common-Willmar-Community-Songbook-July-2019

Additional Resources
In addition, below are some links to more information and videos.
American Composers Forum – In Common page.
American Composers Forum – In Common's Facebook page.